Weddings, events and celebrations? Photoboss!
Photo booths at celebrations and fun parties have their place. However, Fotoboss takes the fun in the photo booth to the next level. Everyone will love the unlimited digital background options and large selection of props. Be careful though, taking photos with Fotoboss can be very addictive! 🙂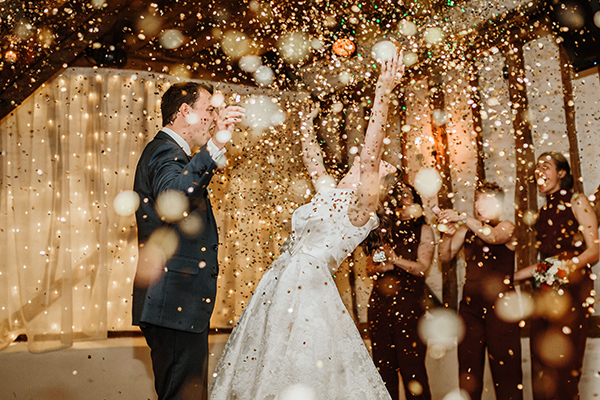 Wedding is one of the most important events in our lives, evening entertainment and with it a photo booth inherently belong together. Instax may be great, but Fotoboss will impress and cheer up aunties, grandmas and grandpas too.
Celebrations and birthdays
Celebrations are not just about expensive gifts and gestures, but above all about sharing moments together with the people we love. Photos are a beautiful memory, but the fun you had while taking photos together is the main thing.
Company parties are about deepening relationships between employees and where better to get to know each other than at the source of great entertainment at a photo booth. Best of all, you can make fun of yourself, your boss and your colleagues.
A photo booth is not just for evening entertainment, but also for more formal events where you meet business partners. Photoboss is great for creating new friendships even where we keep a business distance.
Festive suits, embellished ball gowns, elaborate hair and makeup, and a bunch of classmates? You can't miss that in the photos! Take pictures again and again, Fotoboss is ready for you!
Christmas parties are all about friendship, love and fun. While you are having fun, Fotoboss will be hard at work! And what would a party be without Christmas decorations and props. Luckily, we have plenty of them!
Everybody in front of the camera, the fun begins!
We are happy to introduce you to our Fotoboss. It's a little mobile studio all-in stuffed with professional equipment, that's why the resulting photos look so good and will last for years in your album! At the center of the photobooth is a sophisticated and user-friendly software that brings all the technology together and can deliver instant results. And it's the speed of the whole process that you'll appreciate at parties. Do you want to have fun or wait? With us, you don't wait!
We will assemble the photo booth on site and prepare it for the event. The control of the photo booth is easy and intuitive, so everyone can handle it. If necessary, a trained assistant is available at all times.
Whether you are organizing an event in Prague or anywhere in the Czech Republic, we are fully mobile and will be happy to come to you. Even remote locations are not an obstacle for us.
Do you prefer balloons or the sea beach? With us, you choose with one click and Fotoboss does the rest for you. We can incorporate any digital background into your photo in real time.
Do you want to have your logo, place or date on the photo? We are happy to prepare a frame according to your requirements, which we can then incorporate directly into all photos.
Better have fun and don't wait. Fotoboss can print a 10x15 cm photo in 8 seconds in professional quality! In between, you can take the photo again. In short, you won't be bored!
We have so many props of our own making that you won't know which one to shoot with first. Props include funny signs, drinks, musical instruments, smiley faces, Christmas and wedding props.
Branding of the photobooth
The photoboss is elegant and perfect for any occasion. But what about dressing it up in corporate colours? No problem, we will prepare a design proposal and company logo placement, according to your specifications. Branding is especially suitable for promotional events where the photobooth is used by the company's clients.
They arrived, prepared a "photo corner", put on make-up, took pictures, left. Total independence. The photo shoot from our side was completely hassle-free, this is how I imagine a "turnkey" service. The result was great. I recommend.
For myself and my husband I can only recommend it! The photographer was very pleasant to deal with, the photos were quick and especially well done. He exceeded our expectations. We will be happy to come back 🙂